"I do wonder what to call your music – I grew up in Snyder, Oklahoma, where my father played "Cowboy" music on the radio loudspeaker each Saturday from dawn to midnight. I heard hints of that – I went to school in Mississippi, near New Orleans and loved visits to Beale Street. I grew up dancing away every night every chance I got to big band music. And I heard a little from each of you. As you can see – the pleasure lingers on." – Phyllis B. Wright (Actress, 1916 – 2007)
Hello and thank you for visiting our site.  It goes like this: Ann Arbor, around 2005 a few of us traded lists and listened.  We started in on a couple tunes on an upright and archtop and figured we better tool up correctly.  That meant: accordion, violins and other things- horns, utensils and good suits that recommended us under the lighting.  We wanted to sound full and beautiful and have a few singers- some women, some men.  We loved Don Gibson and The Clash, Django, the Boswell Sisters and Vysotsky.  And Dock Boggs.  And Bob Wills.  Cubans, Appalachians, and Gypsies alike… we loved widely but with precision.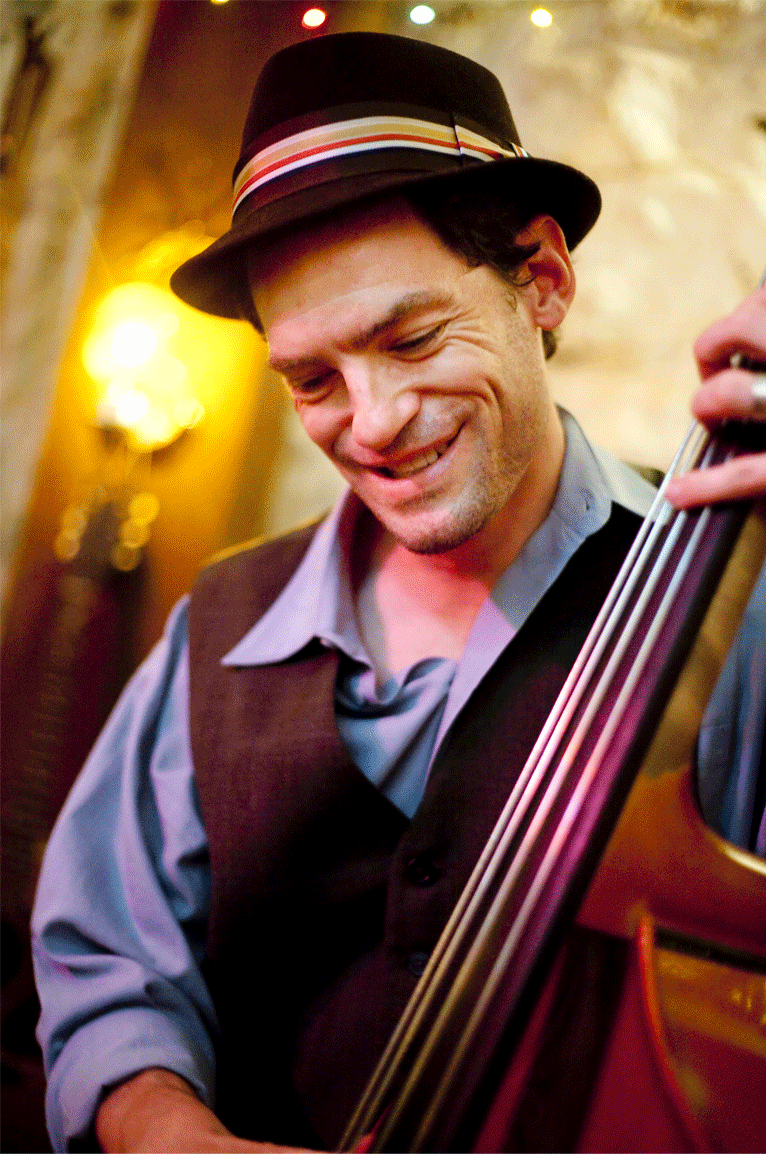 So we stapled our needs to crowded telephone poles, carefully noting the influences so as to strike the right balance of accuracy, sincerity and cool. Soon we had our group.
We worked up an original songbook of lullabies, stomps and ballads, Eastern waltzes and drilled ourselves over lagers and teas – each of us bringing something to the music, often awkwardly but always with purpose.
Over the course of these two years, several multi-instrumentalists coalesced around the core, creating the stark, darkly ornamented sound heard on our 2007 debut release, 'Pretty As You'.
The early shows included taverns, lofts, a puppet show theater, a speakeasy, a concrete cattle bunker once, and a beautiful wedding on a cherry farm in northern Michigan.
Relying on old, acoustic instruments, our sound moved from chiseled, plaintive song stories to articulate rhythms – American country, a little swing, Eastern European, a little gypsy… "Country & Eastern" we call it.
Several tracks from our 'Pearls' recording ('09) were selected for the soundtrack of the art documentary 'The Life of Chris Roberts-Antieau' by Brookbank Productions.  The Film was released in 2010, and was featured at Baltimore's American Visionary Art Museum.
We will be appearing in several regional concert and festival events in '13 and are expanding our touring throughout the Midwest.  To order our newly released third album, 'The Old Sisters' Home' click here.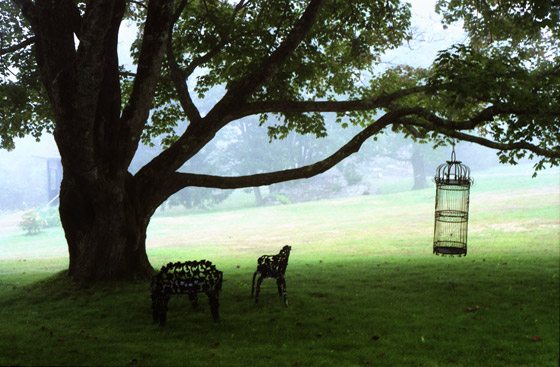 Aaron Klein – vocals, guitars, banjos, and ukuleles
Henrik Karapetyan – violins
Jennie Knaggs – vocals, guitar, accordion, mandolin, ukulele, and percussion
Michael Billmire – accordion, trumpets, mandolin, xylophone/glock, harp, and pump organ
Nick Schillace – banjos, guitars, and percussion
Serge van der Voo – vocals, double bass, and foot percussion
Past and Upcoming Performance Venues